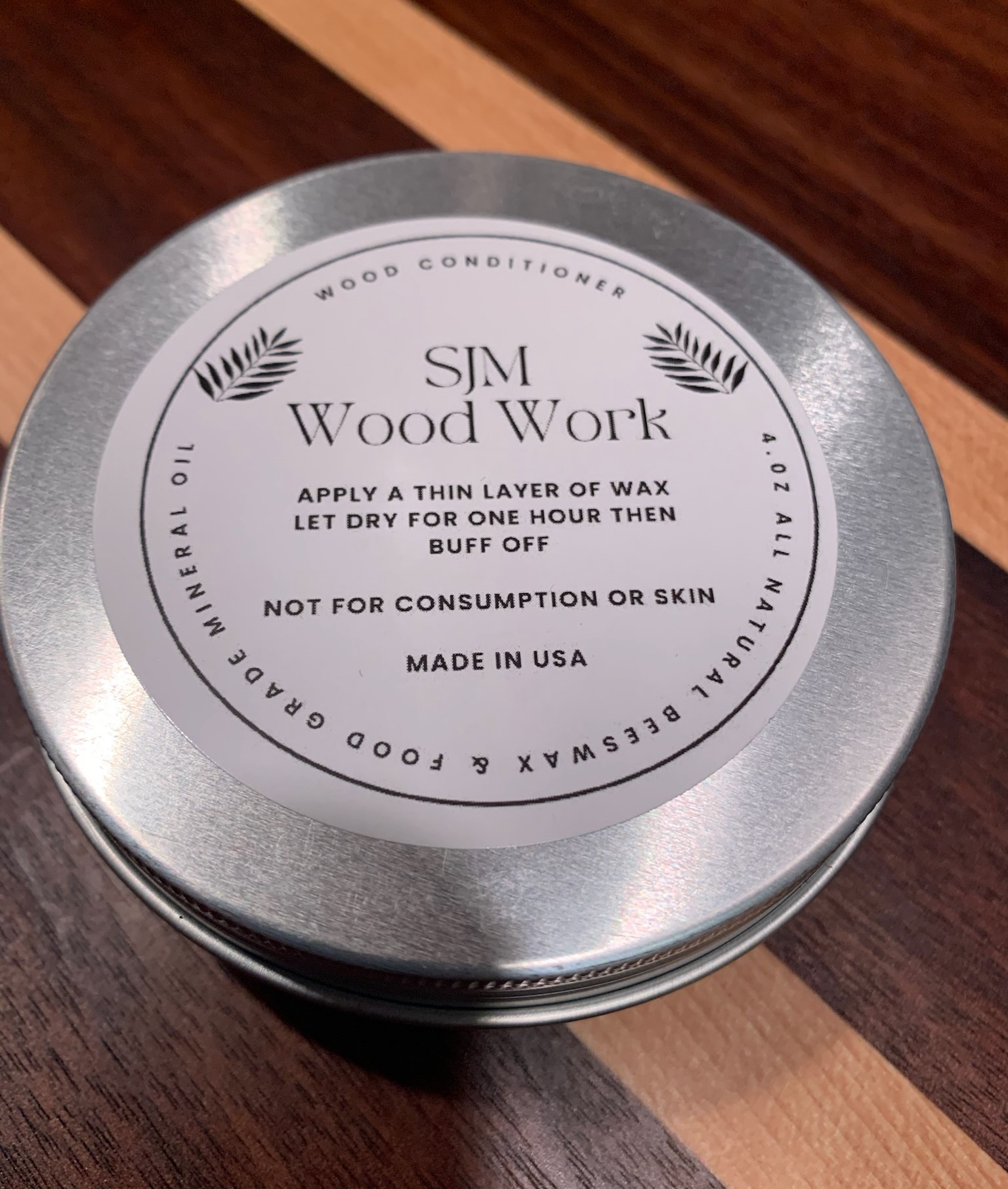 Our products are
100% natural +
100% food safe

Hardwoods include:
Cherry
Maple
Padauk
Purpleheart
Sapele
Walnut
Yellowheart
Our products are of high-quality hardwood providing functionality and style.
Our products are handmade and use food-safe conditioners and waterproof glue.
Our cutting boards and serving boards are edge or faced grained boards are reversible, with ample workspace and ease of storage. With proper care and conditioning, these boards offer durability for everyday use.
Directions
After use, hand-wash the board using a mild dish detergent, gently dry, then allow to fully air dry.
Wooden boards will require conditioning at least once a month, or more often, dependent on use.
DO NOT PUT IN THE DISHWASHER.
DO NOT SOAK IN WATER.
Hardwood boards require frequent oiling to maintain the quality and integrity of their surfaces.
If not maintained, there is risk of warping and splitting. 
DO NOT USE
olive, vegetable, or other food-based oils to condition wood as they can harbor bacteria and can go rancid over time. 
Mineral oil should be food-grade and safe for use.
Butcher block conditioner can also be used to condition the board.